Aaron Leishman
Aaron Leishman has a short bio with brief information on his background. Please view the link below for more information.
9500 Corkscrew Palms Circle Suite 4
Estero, FL 33928
Find us
See what patients are saying about Dr.Leishman
Posts for: December, 2012
By Aaron A Leishman, DMD, PA
December 29, 2012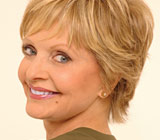 Florence Henderson is a multi-talented actress most recognized for her role as Carol Brady on The Brady Brunch, one of the longest-running situational comedies. In fact, this role earned her the title of America's Favorite TV Mom and her first TV Land Pop Culture Icon award, which is on permanent display in the National Museum of American History.
During an interview with Dear Doctor magazine, Henderson discussed her oral health as well as her role as spokesperson for Polident (denture cleanser) — even though she does not have dentures. Henderson attributes her beautiful, natural smile to prevention. "Flossing, brushing and regular dental checkups are vital if you want to keep your teeth," she said, adding, "I always have mouthwash, dental floss, toothpaste and a toothbrush on the set."
Similar to the great advice "Carol Brady" shared on television, Henderson's advice on oral hygiene is spot-on. We agree that an effective educational approach to oral hygiene and diet is essential to keeping teeth for a lifetime.
The first step is to ensure you have a proper brushing and flossing technique. We can go over these during your next office visit. Our goal is to ensure that you are applying the ideal amount of pressure and motion because gum tissues are soft and can easily be damaged. And you should never use a hard-bristled toothbrush or saw at your gums and teeth when brushing. The best technique is a modified, gentle scrub where you hold a well-designed, multi-tufted toothbrush at a 45-degree angle to the gum line to gently wiggle/scrub your teeth clean.
As for flossing, you should do it at least once daily to remove the plaque buildup that occurs in the protected areas between teeth where your toothbrush can't reach and where periodontal (gum) disease and dental caries (cavities) start and progress. Many people are shocked to learn that over 50% of the accumulation of plaque occurs in these areas.
To learn more about proper oral hygiene, you can continue reading the Dear Doctor magazine article "Oral Hygiene Behavior." Or you can contact us today to schedule an appointment so that we can conduct a thorough examination and discuss what treatment options will be best for you. And to read the entire interview with Florence Henderson, please see the article "Florence Henderson."
By Aaron A Leishman, DMD, PA
December 11, 2012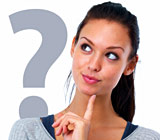 Everyone agrees that education is an important part of personal growth. However, one area of study that often slips through the cracks centers on oral healthcare basics. And whether or not we all do it as often as we should, most people know they should brush and floss their teeth daily. But other than that, do you feel you are knowledgeable and thus have a healthy dental IQ?
We have developed a quick and easy oral health IQ test to help you self-assess your expertise. The answers are listed at the bottom of this article.
The Quiz
What has been the largest, single factor influencing the decline in tooth decay over the past 40 years in America?

Fluoridated water
Fluoridated toothpaste
Flossing
Sealants

Your dentists can help treat which of the following problem(s)?

Halitosis (bad breath)
Snoring and sleep apnea
Headaches, Temporomandibular Disorder (TMD), or Temporomandibular Joint Dysfunction
All of the above

The most important aspect of brushing your teeth is...?

The brand of toothpaste you use
Your brushing technique and frequency
The brand of your toothbrush
Using an electric toothbrush

At a minimum, how often should you have a thorough dental evaluation?

Every six months
Once a year
Every five years
Only if you are experiencing pain

At a minimum, how often should you have your teeth professionally cleaned?

Every six months
Once a year
Every five years
It depends on your age and oral health
Want to learn more?
Contact us today to discuss your questions or to schedule a consultation. You can also learn more by reading the Dear Doctor article, "Oral Hygiene Behavior."
The Answers
1) a = fluoridated water, 2) d = all of the above, 3) b = your brushing technique and frequency, 4) b = once a year, 5) d = It depends on your age and oral health