Aaron Leishman
Aaron Leishman has a short bio with brief information on his background. Please view the link below for more information.
9500 Corkscrew Palms Circle Suite 4
Estero, FL 33928
Find us
See what patients are saying about Dr.Leishman
Posts for: June, 2014
By Aaron A Leishman, DMD, PA
June 17, 2014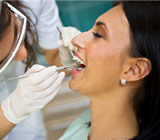 Perhaps you or someone you know has been told they will need root canal treatment. Maybe you're experiencing some unexplained tooth pain, and you think you might need to have this procedure done. Nervous? You shouldn't be! A good understanding of this common and relatively pain-free dental treatment can go a long way toward relieving your anxiety.
What's a root canal? It's the small, branching hollow space or canal, deep within the root of the tooth. Like an iceberg in the ocean, a tooth shows only part of its structure above the gum line: That's the part you see when you smile. But about two-thirds of the tooth — the part called the root — lies below the gum. A healthy root canal is filled with living pulp tissue, which contains tiny blood vessels, nerves and more.
A "root canal" is also shorthand for the endodontic treatment that's called for when problems develop with this tissue. For a variety of reasons — deep tooth decay or impact trauma, for example — the pulp tissue may become inflamed or infected. When this happens, the best solution is to remove the dead and dying tissue, disinfect the canals, and seal them up to prevent future infection.
How is this done? The start of the procedure is not unlike getting a filling. A local anesthetic is administered to numb the tooth and the nearby area. Then, a small opening is made through the chewing surface of the tooth, giving access to the pulp. A set of tiny instruments is used to remove the diseased tissue, and to re-shape and clean out the canals. Finally, the cleared canals are filled with a biocompatible material and sealed with strong adhesive cement.
After root canal treatment, it's important to get a final restoration or crown on the tooth. This will bring your tooth back to its full function, and protect it from further injury such as fracture. A tooth that has had a root canal followed by a proper restoration can last just as long as any other natural tooth. And that's a long time.
If you would like more information about root canals, please contact us to schedule an appointment for a consultation. You can also learn more about this topic by reading the Dear Doctor magazine articles "Common Concerns About Root Canal Treatment" and "Signs and Symptoms of a Future Root Canal."
By Aaron A Leishman, DMD, PA
June 02, 2014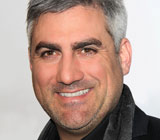 Some train intensively for months ahead of time, so they can achieve peak performance during the season; others simply enjoy occasional pick-up games with friends. But here's something all athletes, both amateurs and professionals, should know: Dental accidents in sports can happen at any time, and the consequences of not wearing the proper protective equipment can be serious.
Don't believe us? Just ask American Idol season 5 winner Taylor Hicks. Before his singing career took off, Hicks was a high-school basketball star; he lost his two front teeth during a championship game.
"It was just one of those collisions that happen in sports," Hicks recently told Dear Doctor magazine. "I never wore a mouthguard in basketball. Obviously I should have."
We agree. And we want to remind you that basketball isn't the only game that poses a risk to your teeth (although statistics show it's the leading cause of sports-related dental injuries). Soccer, bike riding, and equestrian sports — along with some two dozen other games and physical activities — are all on the American Dental Association's list of sports in which participants should wear a mouthguard.
What's the best kind of mouthguard? The answer is: the one you actually wear. For the maximum comfort and protection, there's nothing like a custom-fitted mouthguard provided by our office. This is a piece of protective equipment that's individually crafted just for you — in fact, it's made from a model of you own teeth! Not only will it fit your mouth perfectly, but it's also strong, lightweight and easy to wear.
It's true that off-the-shelf mouthguards are available from big-box retailers in limited sizes (like small, medium and large); also available are the so-called "boil and bite" types, which you soften in hot water before molding them into shape with the pressure of your fingers, teeth and tongue. Either one of these options is probably better than nothing — but neither provides the level of protection and comfort that a custom-made mouthguard offers.
When you consider the potential cost of tooth replacement — not just its hefty price tag, but also the lost time, trouble and inconvenience it can cause — we think you'll agree that a perfectly fitted mouthguard, made by our office, is a piece of sports equipment you really can't afford to do without. Best of all, its cost is quite reasonable.
So if you're the active type, come in to ask us about fitting you with a custom mouthguard. For more information, please contact us or schedule an appointment for a consultation. You can learn more in the Dear Doctor magazine articles "Athletic Mouthguards" and "An Introduction to Sports Injuries & Dentistry."