Aaron Leishman
Aaron Leishman has a short bio with brief information on his background. Please view the link below for more information.
9500 Corkscrew Palms Circle Suite 4
Estero, FL 33928
Find us
See what patients are saying about Dr.Leishman
Posts for: March, 2015
By Aaron A Leishman, DMD, PA
March 25, 2015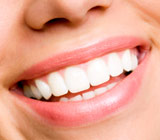 Humans naturally react with pleasure to a beautiful smile. Starting with our mother's joy at seeing our first smile, we have learned throughout our lives that a smile is an invitation to a positive interaction. But are some smiles more beautiful than others? What is it that makes a smile beautiful?
As with art and music, people's perceptions of beauty differ with their backgrounds and culture. Most people respond well to an appearance of healthy teeth and gums. Some feel that teeth must be very white and bright, while others look for even alignment and proportionally sized teeth. With today's dentistry, all of these factors can be changed and enhanced.
Let's look at the components of a smile, starting with the teeth. Evenly sized, white teeth are generally considered to be the basis of an attractive smile. Chipped or discolored front teeth can be repaired by bonding tooth-colored composite resin restorations. Thin porcelain veneers can be applied to teeth that are too small, misshapen or discolored. Tooth colored fillings can be used to repair damaged or decayed back teeth, or porcelain crowns may be used to replace the top part of a tooth that has been seriously damaged. If teeth are missing because of trauma or loss due to decay, today they can be replaced by dental implants, topped with crowns that are colored and shaped exactly like the natural teeth.
Of course, if your teeth emerge from inflamed, infected gums, your smile needs improvement. Healthy teeth and gums result from good dental hygiene habits and regular professional dental cleanings and checkups. Teeth can be whitened and brightened both through home methods and in the dental office. Ask us about the options available for tooth whitening.
Another factor that goes into a smile is the relation of the upper to the lower jaw, or the bite. A poor bite is called a malocclusion. Orthodontic treatment, with the use of traditional braces or clear aligners, can move the teeth into a better bite position so that they look and function better.
Repairing parts of your smile that make you feel self conscious will help your smile in more ways than one. If you feel good about yourself, you look better. We get the process started, and you do the rest.
Contact us today to schedule an appointment to discuss your questions about cosmetic dentistry. You can also learn more by reading the Dear Doctor magazine article "Cosmetic Dentistry: A time for change."
By Aaron A Leishman, DMD, PA
March 09, 2015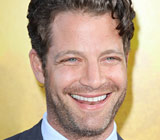 As one of America's most beloved go-to guys for inspiration on the latest interior design trends, Nate Berkus has written a highly successful book, Home Rules: Transform the Place You Live Into a Place You'll Love; he is a contributing editor to O Magazine; and he is currently hosting his own television program, The Nate Berkus Show. He is also recognized for his eye-catching smile.
During a recent interview with Dear Doctor magazine, Berkus opened up about the facts behind his trademark smile. While his smile is all-natural — he never wore braces or had any cosmetic work done — he gives credit to his childhood dentist for the preventative healthcare he received as a young boy. "I'm grateful for having been given fluoride treatments and sealants as a child," he said. Nate also shared the important flossing advice he learned from his dentist that he still follows today: "Floss the ones you want to keep."
Why is flossing so important?
Flossing is crucial because it remains the most effective method for removing plaque from between teeth, where the toothbrush can't reach. It is also an important part of keeping your gums healthy so that you can avoid periodontitis (gum disease). You should floss at least once a day either before or after you brush your teeth. If you see blood after flossing, it may indicate that you have periodontitis, or it may mean that you are flossing too harshly. Remember, you need to use a delicate hand and a proper technique when brushing and flossing to avoid damaging your teeth and gums.
To learn more about flossing, including step-by-step instructions with photos, you can continue reading the Dear Doctor magazine article "Flossing — A Different Approach." Or you can contact us today to schedule an appointment so that we can conduct a thorough examination, review your brushing and flossing techniques, and discuss any questions you have as well as treatment options. As needed, we will work with you to teach you the proper brushing and flossing techniques so that you feel confident before you leave our office. And to read the entire interview with Nate Berkus, please see the Dear Doctor magazine article "Nate Berkus."