Aaron Leishman
Aaron Leishman has a short bio with brief information on his background. Please view the link below for more information.
9500 Corkscrew Palms Circle Suite 4
Estero, FL 33928
Find us
See what patients are saying about Dr.Leishman
Posts for tag: oral cancer
By Aaron A Leishman, DMD, PA
August 01, 2014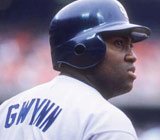 What would it take to get you to give up tobacco? For major league baseball player Addison Reed, it took the death of his former coach, Tony Gwynn. Gwynn, a Hall-of-Famer who played for the San Diego Padres in addition to coaching at San Diego State, was just 54 years old when he died of oral cancer. As soon as Reed heard the sad news, the Arizona Diamondbacks' relief pitcher says he knew what he needed to do: He took every can of smokeless tobacco he owned and dumped them all in the trash.
"It's just become a habit, a really bad habit," Reed told an interviewer at MLB.com. "It was something I always told myself I would quit." But quitting took him many years — in fact, Reed admitted that he first started using smokeless tobacco as a junior in high school.
People begin using tobacco — in the form of cigarettes, cigars, pipes, or smokeless types (snuff, chewing tobacco, or dip) — for a variety of reasons. One major draw is that they see others doing it. And, while smoking is prohibited in most all Major League venues, the use of smokeless tobacco has remained fairly widespread.
Smokeless tobacco isn't a safe alternative to cigarettes. According to the National Cancer Institute, it contains 28 carcinogenic agents. It increases the risk not only for oral and pancreatic cancer, but also for heart disease, gum disease, and many other oral problems. It's also addictive, containing anywhere from 3.4 to 39.7 milligrams of nicotine per gram of tobacco — and its use has been on the rise among young adults.
But now the tide may be turning. After Addison Reed's announcement, his former college teammate Stephen Strasburg (now a pitcher for the Washington Nationals) resolved that he, too, would give up tobacco. "[The] bottom line is, I want to be around for my family," said Strasburg. Mets left-hander Josh Edgin has vowed to try quitting as well. It's even possible that Major League Baseball will further restrict the use of smokeless tobacco at games.
What does this mean for you? It may just be the opportunity you've been waiting for… to stop using tobacco. Dentists have seen how quickly oral cancer can do its devastating work — and we can help you when you're ready to quit. The next time you come in for a checkup, ask us how. Your teeth and gums will thank you — and your family will too.
By Aaron A Leishman, DMD, PA
October 28, 2013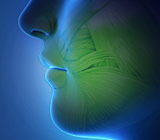 Oral cancer accounts for approximately 3% of cancers in men and 2% in women. That may not sound like a lot, but the disease often isn't detected until it has progressed to its later stages when it's harder to treat and the outlook for survival is significantly diminished.
The main areas where oral carcinomas (cancers) occur are:
the tongue (most common location, particularly the sides and underneath)
the lip (especially the lower one),
the oral cavity (the mouth), and
the pharynx (back of mouth and throat).
Risk Factors You Can't Control
Even if you can't change these risks, awareness helps raise your vigilance in order to catch potential problems early when treatment options and positive outcomes are greatest.
Heredity
Aging — More than 90% of all oral cancers occur in individuals over 40. However, the incidence among younger people has been on the uptick recently, perhaps related to lifestyle behaviors.
Race — African Americans have a higher incidence of oral cancer than Caucasians.
Risk Factors You Can Address
Smoking and chewing tobacco — Smokers are at five to nine times greater risk and snuff and tobacco chewers at about four times greater risk
Alcohol — Moderate to heavy drinkers are at three to nine times greater risk; the higher the alcohol content, the greater the risk
Chronic sun exposure — Often connected with lip cancers.
Viral infections — Namely the human papilloma virus "HPV 16," which has been linked to sexual transmission (oral sex) and cervical cancer in women.
One way you can address these risk factors is to have a diet rich in fruits/vegetables, which are high in antioxidants because they been found to have a protective effect against a variety of cancers, including oral.
As part of your routine oral hygiene, you should be closely monitoring any non-healing changes in your mouth (e.g., ulcers or sores, white or red patches on the tongue). And rest assured that as part of your regular check-ups, our office performs a comprehensive visual screening for signs of oral cancer.
If you would like more information about oral cancer prevention and detection, please contact us or schedule an appointment for a consultation. You can also learn more about this topic by reading the Dear Doctor magazine articles "Oral Cancer" and "Diet and Prevention of Oral Cancer."
By Aaron A Leishman, DMD, PA
August 06, 2013
Chewing tobacco is a known cause of oral cancer, yet many a Major League Baseball player has been seen walking onto the field with a round tin visibly poking out of his back pocket. That was before this year. Recognizing the influence big-leaguers have on their young fans, MLB players agreed to a new contract that limits their use of chewing tobacco and their ability to carry it around their fans. The 2012 season is the first to be played under the new rules, which were championed by Baseball Commissioner Bud Selig.
One player who used smokeless tobacco heavily is Baseball Hall of Famer Tony Gwynn. The former Padres slugger earlier this year endured 14 hours of surgery to remove a cancerous growth from the inside of his right cheek and graft a nerve from his shoulder to replace a facial nerve damaged by the tumor. This was Gwynn's second cancer surgery in less than two years.
When it comes to oral cancer, the importance of early detection can't be stressed enough. Unfortunately, this form of cancer is not usually detected until a late stage so the overall survival rate is poor, with only 58% surviving five years after treatment. Yet when oral cancer is detected while a lesion is small, survival rate exceeds 80%. That's why an oral cancer screening is always part of your dental check-up or regular cleaning appointment at this office.
During this screening we will examine your face, neck, lips, mouth, tongue and the back of your throat for any suspicious lesions (sores or ulcers) or lumps. Of course, if you notice any unusual lesions, or color changes (white or red patches), anywhere in your mouth that do not heal within two-three weeks, please come in to see us as soon as possible. And if you need help kicking a tobacco habit, we can advise you on how to get it.
If you would like more information about oral cancer, please contact us or schedule an appointment for a consultation. You can also learn more by reading the Dear Doctor magazine article "Oral Cancer."