Aaron Leishman
Aaron Leishman has a short bio with brief information on his background. Please view the link below for more information.
9500 Corkscrew Palms Circle Suite 4
Estero, FL 33928
Find us
See what patients are saying about Dr.Leishman
Posts for tag: pediatric dentistry
By Aaron A Leishman, DMD, PA
October 07, 2015
Children's ailments come and go, and thankfully most are relatively minor. Some children, however, have impaired health caused by a more serious, chronic disease. For them, the condition impacts not only their overall well-being, but also their dental health.
This often occurs because the specific healthcare needs of children with these chronic conditions are given greater priority over dental health. Besides the treatment focus, children with special healthcare needs may have physical, mental or behavioral limitations that can make it difficult to keep up with oral hygiene and care.
Children with autism or attention deficit and hyperactivity disorder (ADHD) may have a difficult time practicing (or cooperating with) oral hygiene tasks. Some may not have the physical ability to perform effective brushing and flossing without assistance. In these cases, it's important for parents or caregivers to seek out instruction and training that will optimize their children's hygiene and so reduce the chance of dental disease.
Certain medications for chronic conditions can increase mouth dryness, or they're acidic or sweetened with sugar, any of which can increase the child's risk for tooth decay or periodontal (gum) disease. Parents or caregivers should consult with their physicians about these medications or if they could be administered at mealtime to minimize their effect on the mouth.
Finally, there's the direct effect some conditions may have on a child's teeth and gums. Children with severe gag reflexes due to their condition may not be able to tolerate toothpaste or be able to spit it out completely. Other conditions can give rise to dental defects such as enamel hypoplasia in which not enough enamel develops to adequately protect the teeth.  Such defects call for special dental attention and closer monitoring of teeth and gum health.
The key is to see us and the other healthcare providers for your child's chronic condition as part of an overall team. Sharing information and regarding both dental and general care as part of a comprehensive strategy will help to prevent dental problems from developing and improve their health.
If you would like more information on dental care for children with chronic conditions, please contact us or schedule an appointment for a consultation. You can also learn more about this topic by reading the Dear Doctor magazine article "Managing Tooth Decay in Children with Chronic Diseases."
By Aaron A Leishman, DMD, PA
January 28, 2015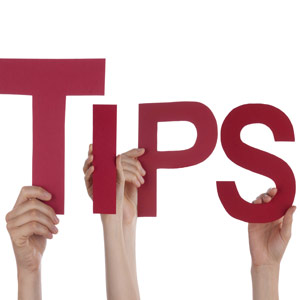 Most often, all of your child's primary teeth will eventually be replaced by permanent teeth, but you shouldn't consider them less important — there are serious consequences for losing a primary tooth prematurely. Besides providing a means for a child to chew food and speak clearly, primary teeth also save space for the permanent teeth to erupt; a premature loss could lead to malocclusions (bad bites) that may result in costly orthodontic treatment later.
That's why it's important to fight tooth decay in primary teeth. By keeping them healthy and in place until it's time for their departure, their permanent replacements have a better chance of erupting into their proper positions.
Here are 4 tips for preventing tooth decay in primary teeth:
Begin daily oral hygiene when teeth first appear. Begin brushing with fluoride toothpaste as soon as the first primary teeth come in. Brushing removes bacterial plaque, the primary cause of tooth decay, and fluoride strengthens enamel. Because they tend to swallow toothpaste rather than spit it out, use just a smear of toothpaste for infants and toddlers, and a pea-sized amount for ages two and older.
Start regular dental visits by the child's first birthday. By beginning regular checkups around age 1, we'll have a better chance of discovering developing tooth decay or other problems early. You're also setting a good foundation for what should be a lifelong habit for optimum dental health.
Limit sugar consumption. The oral bacteria that cause tooth decay feed on leftover carbohydrates like sugar, so you should limit intake especially between meals. One culprit to watch out for: a bedtime bottle filled with formula, milk or fruit juices, all of which contain carbohydrates (sugar). Water or no bottle at all is a better alternative.
Consider topical fluoride or sealants for extra protection. In some circumstances, we may advise protecting the enamel of newly erupted teeth with an applied sealant. These protective coatings fill in porous pits and fissures in young teeth to deny access to disease. Supplemental fluoride will further strengthen young tooth enamel.
Taking these measures and remaining vigilant to the first signs of decay can go a long way toward preserving your child's teeth. Their future oral health depends on it.
If you would like more information on dental care for children, please contact us or schedule an appointment for a consultation. You can also learn more about this topic by reading the Dear Doctor magazine article "Dentistry & Oral Health for Children."
By Aaron A Leishman, DMD, PA
April 09, 2014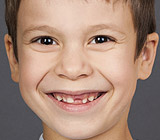 When children begin losing their primary ("baby") teeth, it's a rite of passage — a sign that childhood is transitioning to future adulthood. And while it's a normal part of dental development, it does bear watching for abnormalities.
Primary teeth are like deciduous tree leaves in that it's their nature to shed and give way for new growth. They serve a purpose not only in providing children a means to bite and chew food, but also as guides for the permanent teeth that will soon erupt in their place.
As it reaches the end of its development within the jaw, the permanent tooth will begin to exert pressure on the primary tooth. This stimulates a process known as resorption where the primary's roots begin to dissolve. This weakens its attachment to the jaw and the tooth becomes loose to the touch. At the end of this process, it doesn't take much coaxing for the tooth to finally come out of its socket, with occasional minor bleeding and tenderness around the site. You will notice if you look at the bottom of the lost tooth that the roots have completely dissolved, leaving only a small indention.
This natural process, however, can run into complications. In their roles as permanent teeth guides, there's a natural sequence for the loss of primary teeth; the permanent teeth develop along this sequence, which helps them erupt in the proper position. If a primary tooth is lost early and out of sequence (notably because of decay), the premature space can cause misalignment of the permanent teeth as they erupt.
That's why it's important for your child to have regular dental checkups, beginning sometime around their first birthday. This allows us to monitor primary tooth loss to make sure its progressing normally, as well as treat any condition such as tooth decay that could lead to premature loss. Regular checkups along with good oral hygiene practices will help ensure that the transition from primary to permanent teeth goes just as nature intended.
If you would like more information on the process of losing primary teeth in children, please contact us or schedule an appointment for a consultation. You can also learn more about this topic by reading the Dear Doctor magazine article "Losing a Baby Tooth."